Emphasizing community and using the user's location to generate dynamic content.
Scenario
The goal of this project wass to leverage social data to build trust, and make the service feel as local as possible.
Approach
Because this is language focused, I worked with UXR on questions for 13 interviews, and observed all the sessions.
The data isn't finite enough to determine unique users, so we needed to avoid the word "people." We were conscious not to create constraints that could potentially harm small businesses, who have fewer clients.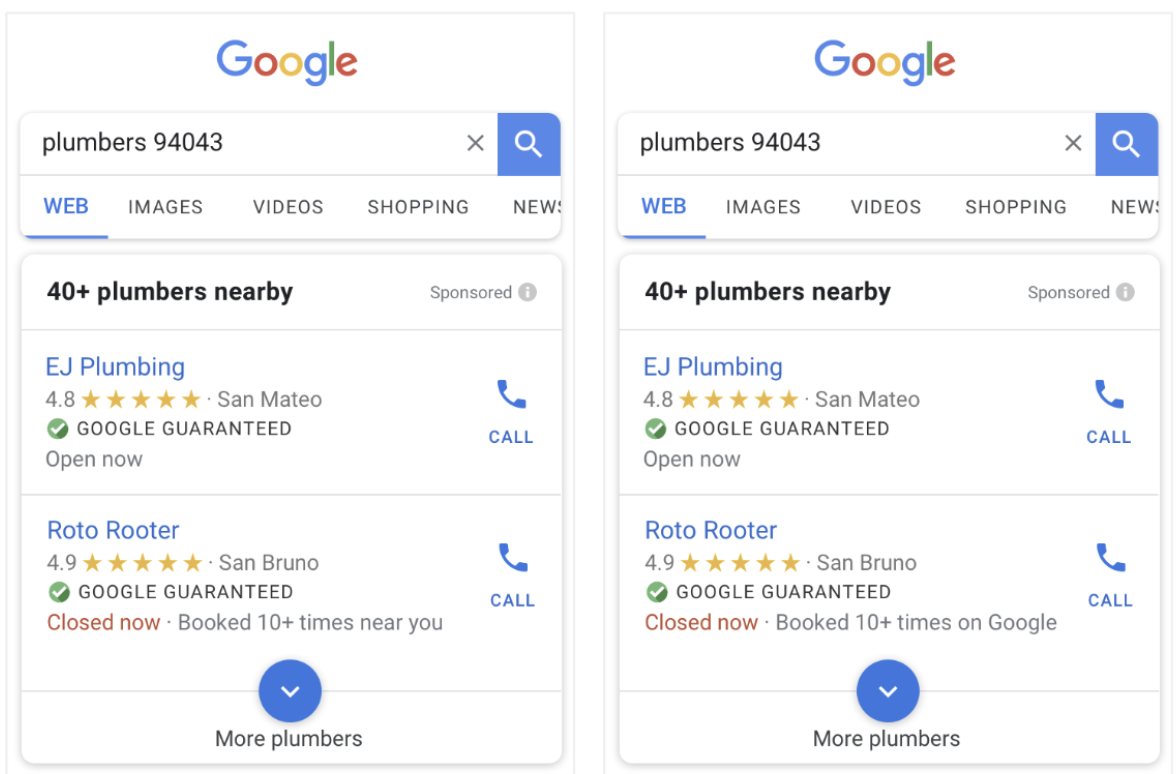 Results
We saw a significant increase in clicks for several versions of this in experiments.