Consumer education driven by third-party data that we structured to work in hundreds of scenarios.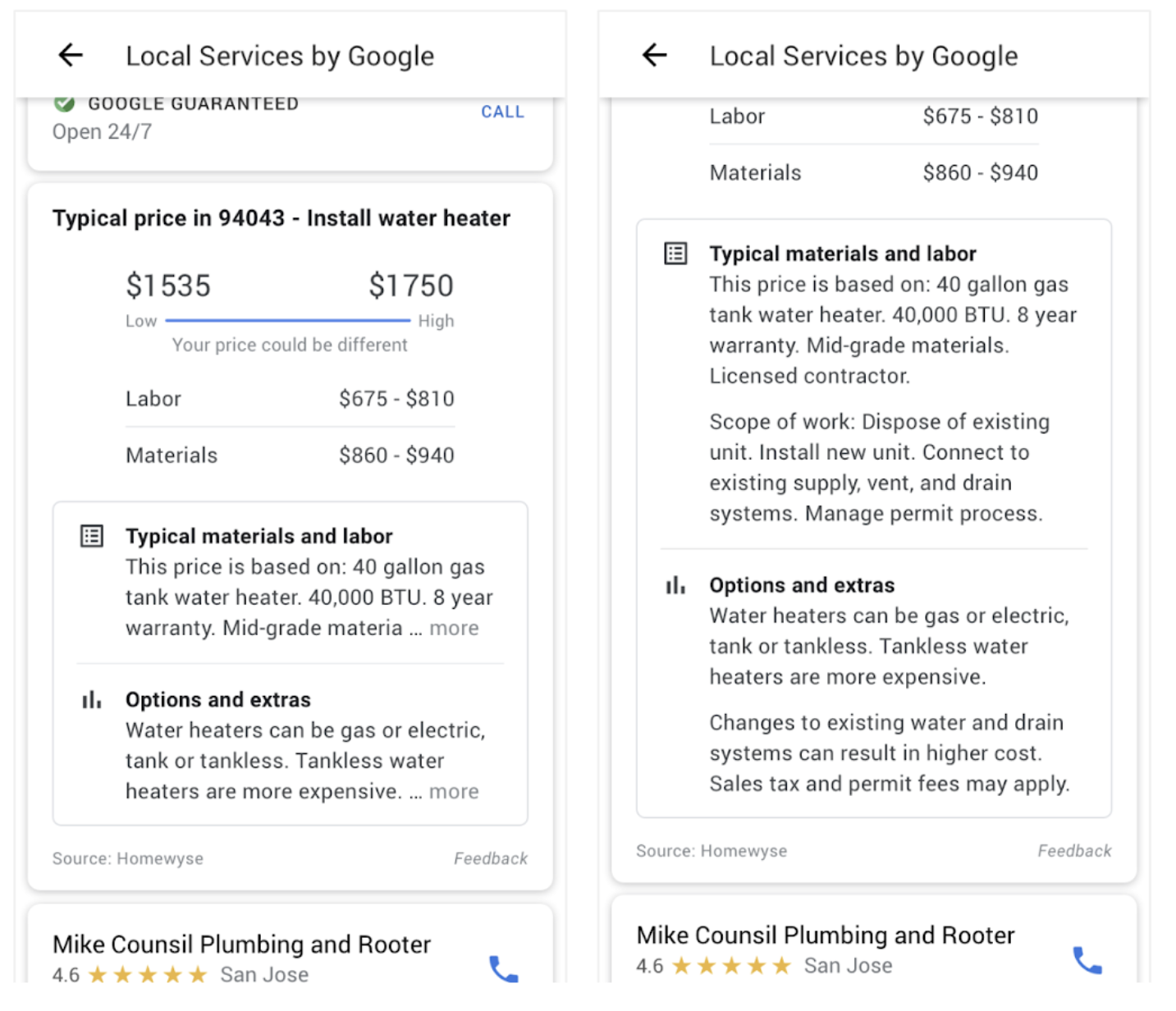 Scenario
Local Services charges businesses per lead for calls placed through our site. Small businesses were complaining that many of the leads were customers just price shopping, frustrating everyone. 
Approach
We worked directly with our partner Homewyse to create price cards specific to the job type and zip code. We needed to reformat their extensive data into condensed, common language. I created the content template and style guide. We met with them in person and reviewed content in batches.
We moved the zip code to the title after study participants missed it, and adjusted the details and headings to make customers feel confident enough to call and start a conversation with the business of their choice.
Results
This is currently available on mobile and received positive press. This design also became a framework for additional educational content.