A flow for customers to see estimated housekeeping costs, message their provider of choice, and receive a SMS confirmation.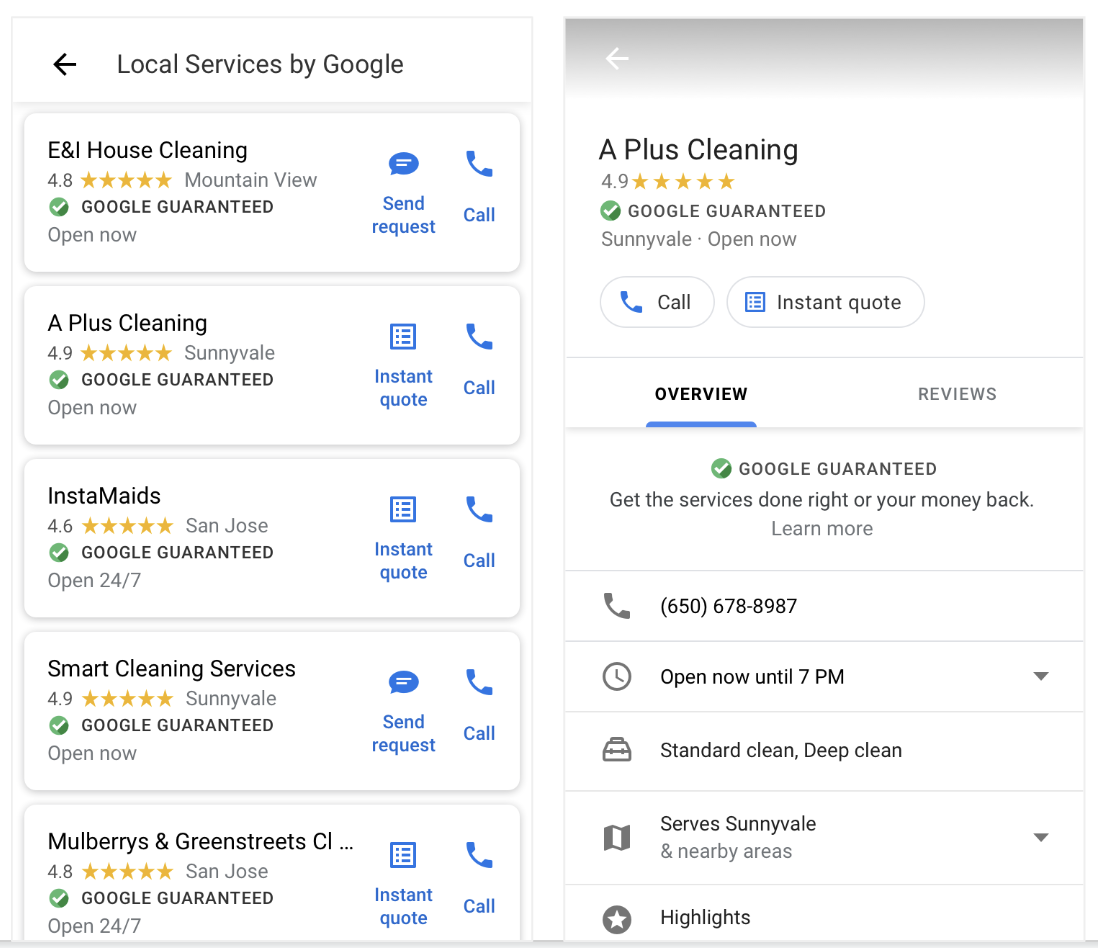 To see a quote, they need to pick which service. Providers may offer other services which they haven't set prices for.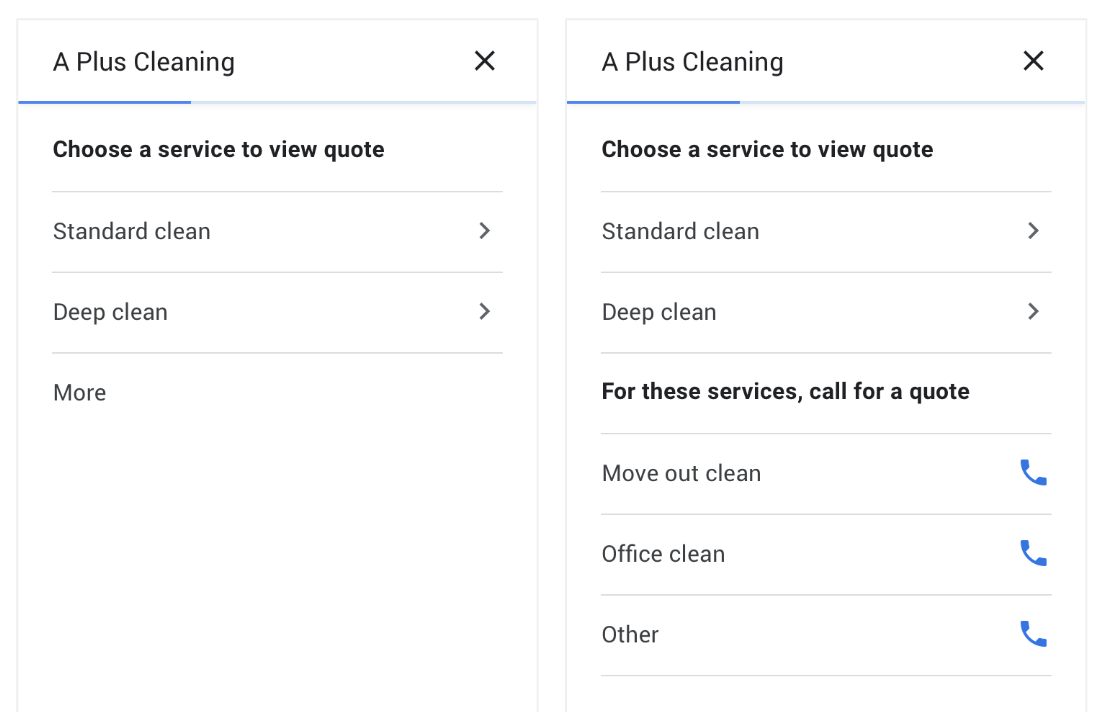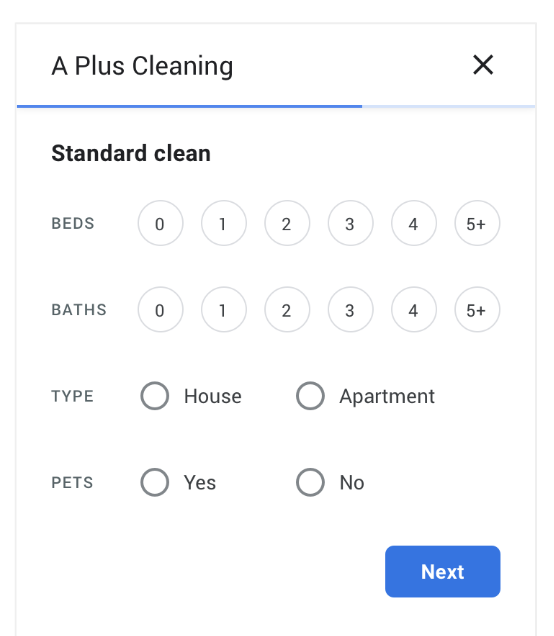 The business name is first to emphasize that the quote is personalized and encourage users to contact the business next. "Ask about" is a prompt which foreshadows contact, the primary goal of this feature. I chose this over "deals" or other language. The word "estimate" is used to make businesses more comfortable with the feature and was a direct result of testing with more finite terms like "cost."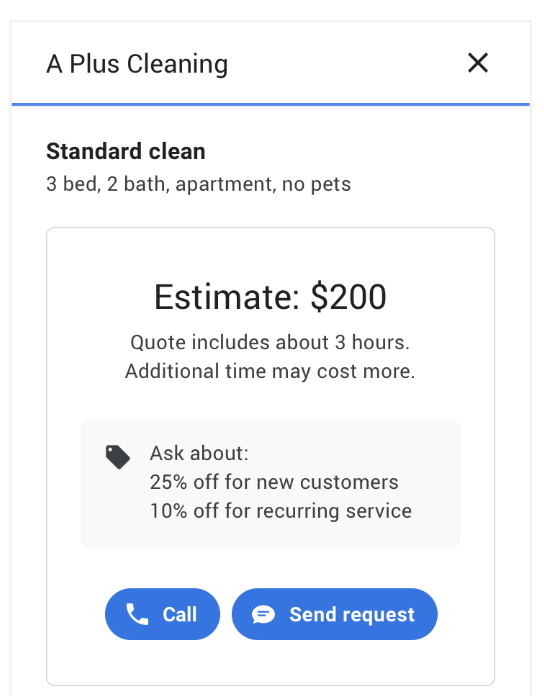 A screen for more than 5 bedrooms or bathrooms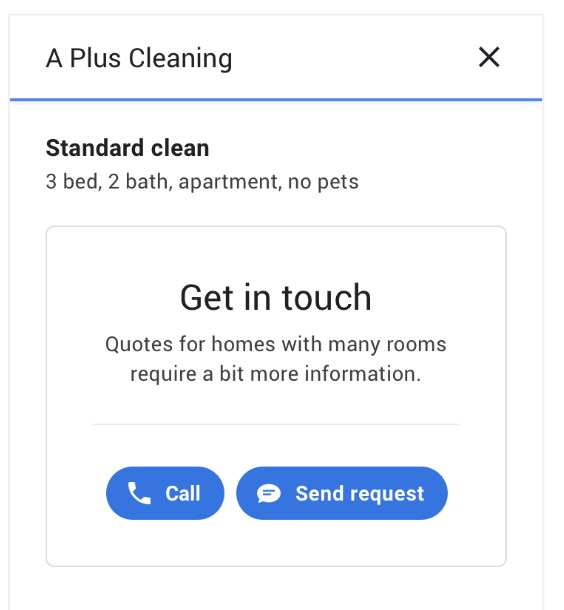 Message flow with pre-populated content and a confirmation message to create confidence in users.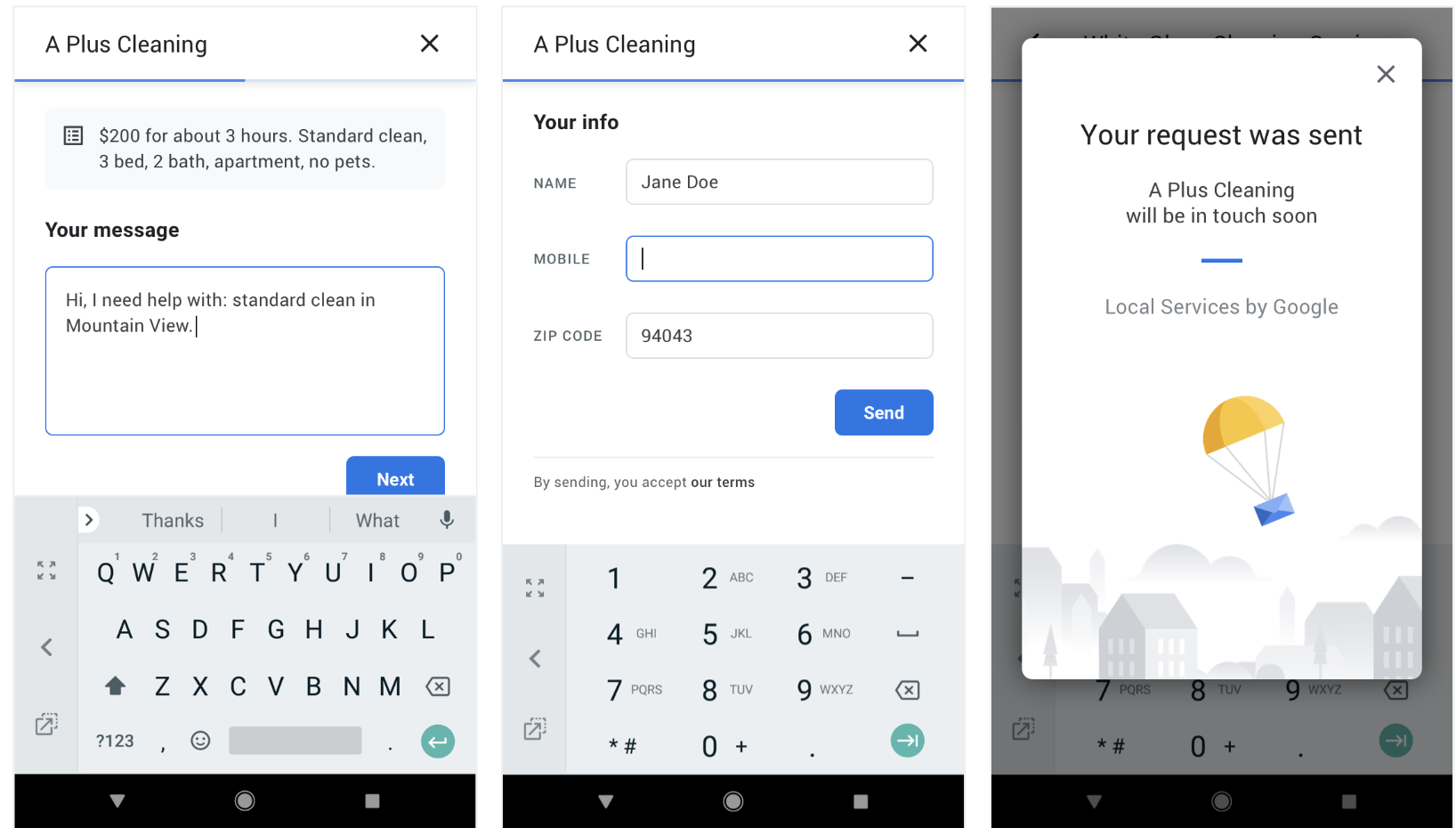 Here's what it looks like for the business when they add their prices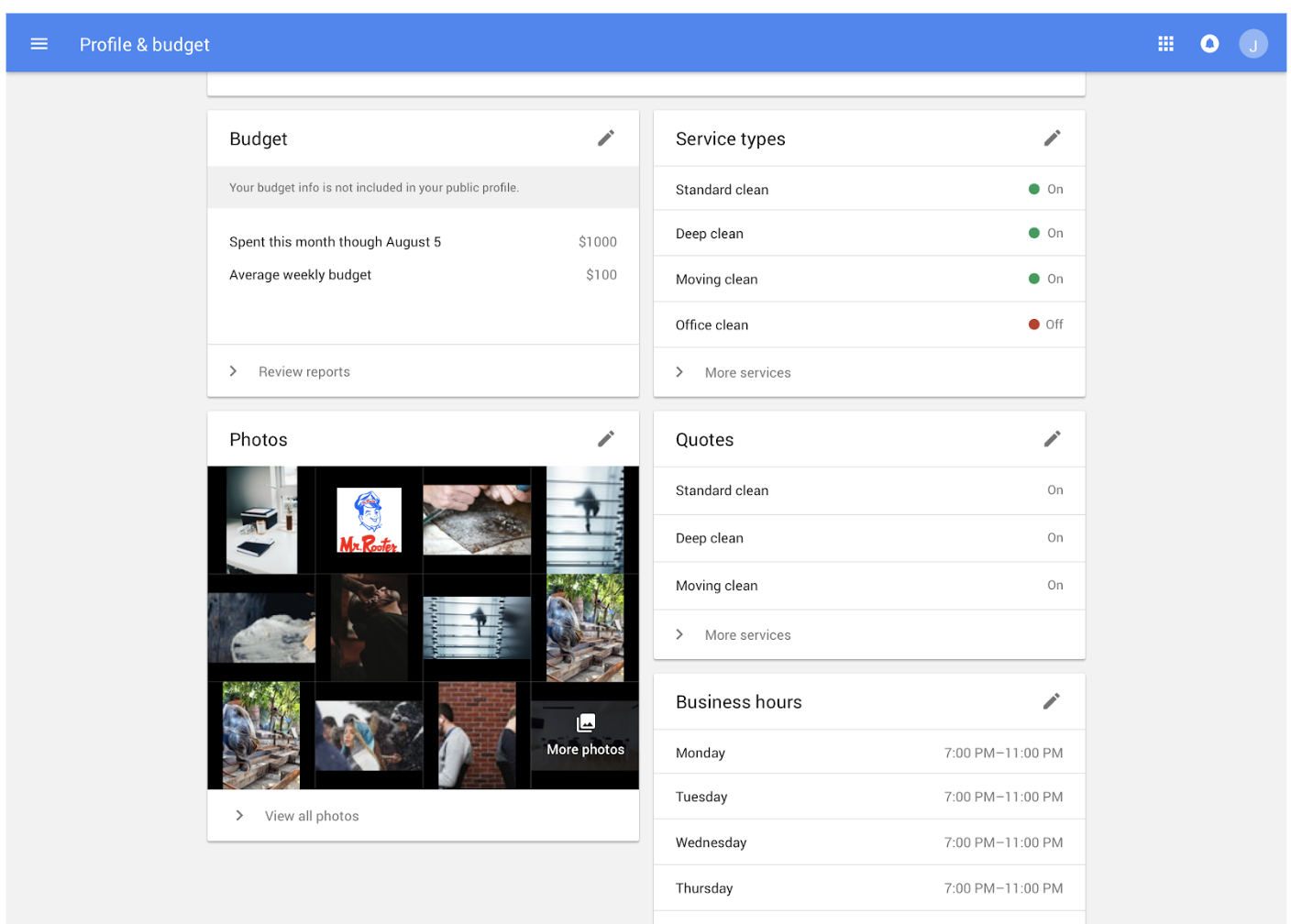 Note the cute empty state icon 🙂 and "estimate customers see" preview so business owners are certain what they're publishing.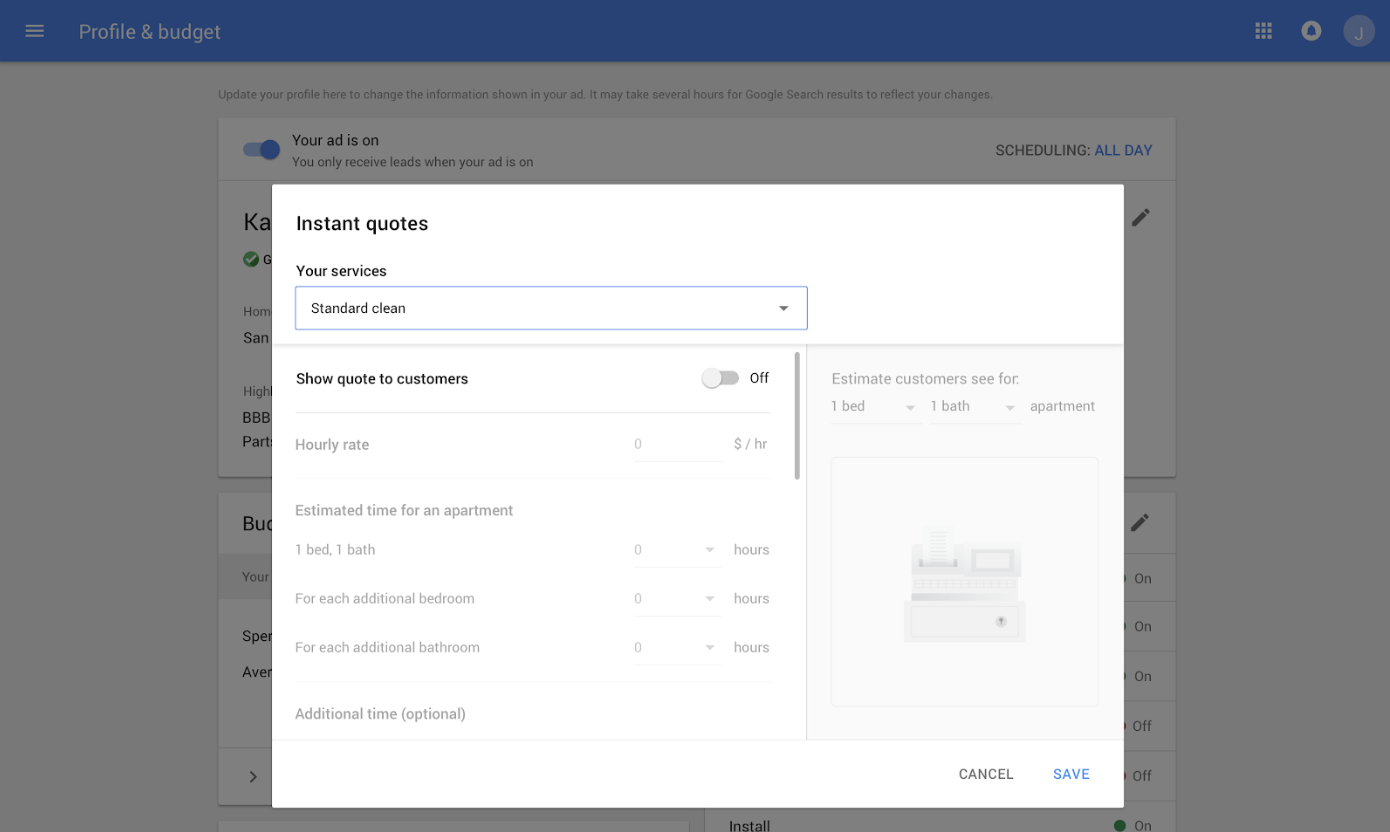 This is more complex than it may seem. Our small business owners have to calculate time from a base. We tested this extensively.